About sunshine

We have been masters at giving Okanagan residents a soaking good time since 1987. Those thirty one years of knowledge and expertise allow us to provide the best pool and hot tub experience possible. That's our aim and we're passionate about making it happen.
Our aftermarket service demonstrates two things.
1. We care about your hot tub or pool experience. We can service and maintain your new purchase for as long as you own it, look after your water care – guaranteeing perfect water year round, and provide you with the products and advice to ensure your maximum enjoyment. We look after you!
2. Because buying your new pool or hot tub is just the beginning of the relationship we go to great lengths to make sure it is a perfect match for you and installed with all the experience and skill at our disposal. Nothing beats having the confidence that the person selling you your pool or hot tub is on your side!

---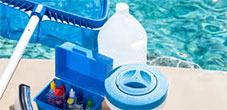 Whether your desire is to entertain family and friends, create a haven for your children (and their children), design your own paradise, or simply stay cool on a hot summer day or warm on a cool winter night, installing a pool or hot tub in your backyard is one of the finest things you can do to enhance and enjoy the Okanagan Lifestyle.

Our vision is to ensure every one of our customers is LOVING their backyard! We strive everyday to make Pool and Hot Tub Ownership easy. After all, pools and hot tubs are all about fun and relaxation, rejuvenation, and stress relief; they should definitely not be something else in your life to worry about.